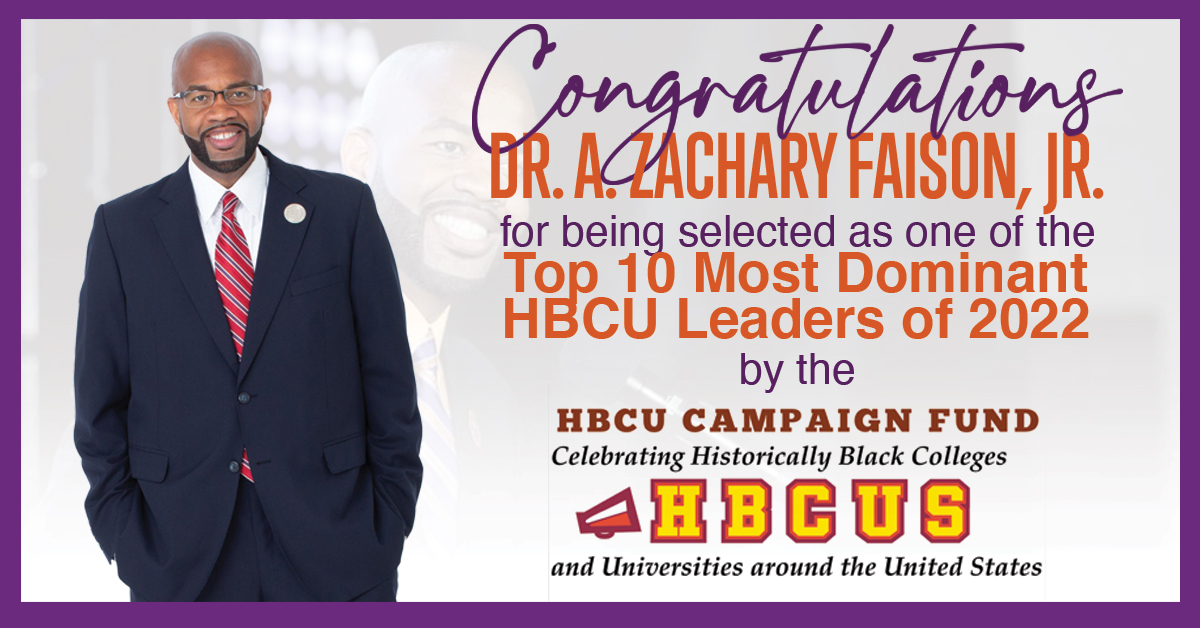 Last month our very own President & CEO, Dr. A. Zachary Faison, Jr. was named to the HBCU Campaign Fund's (HCF) 'Ten Most Dominant HBCU Leaders of 2022'. The organization identified nationally ten chancellors or presidents currently serving an HBCU or MSI, who exemplify a prominent and influential role in leadership and model the characteristics of progression necessary towards effectively moving an institution forward.
According to HCF, this selected group of HBCU leaders has proven their responsibilities for shaping policies, changing perspectives, and making decisions that affect millions of individuals lives in the higher education space and the daily needs of what an HBCU or Minority-Serving Institution (MSI) contributes academically.
On behalf of our entire Edward Waters University (EWU) community we sincerely appreciate HCF for recognizing our leadership, ascension, and forward moving progression placing us amongst this auspicious list of dynamic HBCU leaders and institutions. Congratulations to our dynamic and illustrious President from the entire Tiger family! You are truly leading our collective transformation towards achieving superlative eminence!